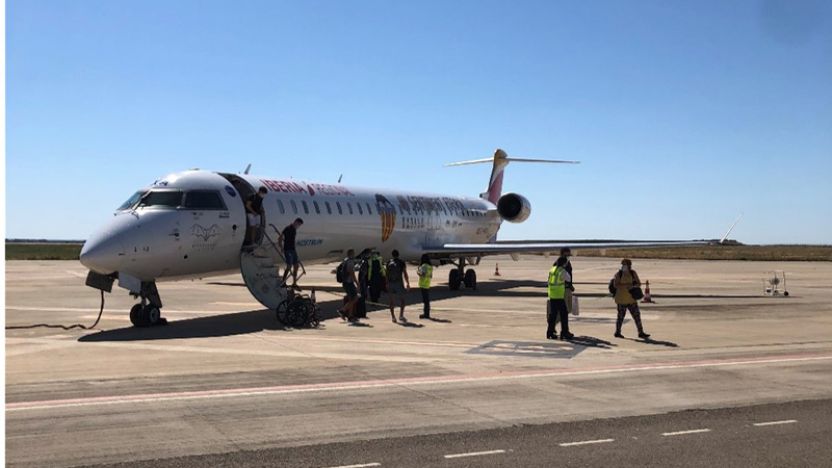 07 Mar

Lleida-Alguaire airport will offer three weekly flights to Palma

Lleida-Alguaire Airport will offer three weekly flights to Palma de Mallorca from June 1 to April 30, 2023. This is what is established in the new contract with the airline Air Nostrum, this company has won for the second year in a row the contest for being the operator of the routes at the airport.

The company will offer two weekly flights to Ibiza and Menorca in the summer from July 25 to September 1, both inclusive. The routes between Lleida and Ibiza and Menorca did not operate in the summer of 2020 due to COVID-19. They resumed in the summer of 2021, but only during the month of August.

The aircraft with which Air Nostrum will operate regularly at the Airport will be a CRJ 1000 with capacity for 100 people.

As the Secretary for Territory and Mobility, Isidre Gavin, says: "Beyond the fact that the Lleida-Alguaire airport is prioritizing industrial and technological strategies, the Generalitat has wanted to maintain and reinforce commercial flight activity. It has happened during the pandemic, in 2021, trying to keep the route in service and this year the tender has been made again with the extension to a third frequency, requested by the professional and commercial sectors of both Lleida and Palma to participate in congresses or fairs, academics, etc… to be able to travel also during the week. At the same time, negotiations are underway with the State so that the Lleida-Palma route becomes a PSO (Public Service Obligation)".

The purchase of the tickets will be made through the company's commercial systems, its website www.airnostrum.es and in the different online agencies such as edreams.com, Viajar.com or punto.com, in addition to the agencies of travels. In fact, sales by travel agencies to Lleida are 40% of the total number of tickets sold.

The success of this Lleida-Palma route dates back years and has been consolidated and increased. The annual passenger totals are, without counting the years of the pandemic, about 7,500 passengers per year in Palma de Mallorca and about 1,000 in Ibiza and 2,000 in Menorca.