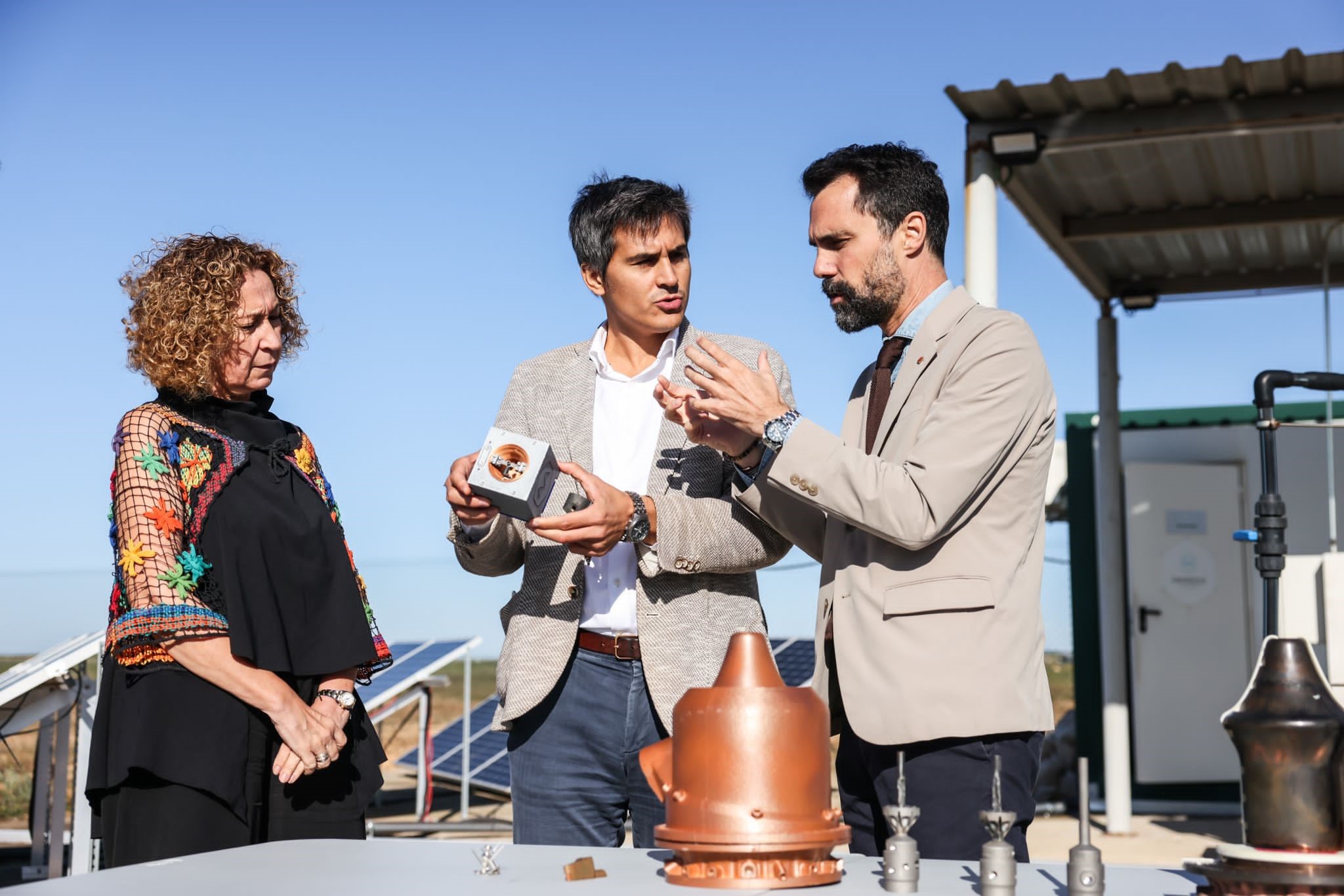 26 Sep

The Government promotes the rocket engine test center for the NewSpace Strategy at Lleida-Alguaire airport

The rocket engine test center, one of the key infrastructures planned in the New Space strategy promoted by the Government to promote the new economy of space, has made the first step for its establishment, development and consolidation at Lleida-Alguaire airport, with the signing of the award contract for the first phase of the project to the company Pangea Aerospace on the 22nd of September. This first phase includes the conditioning works of the subcomponent test bench (ignitors, injectors, materials, etc.) and the drafting of the construction project, in the same space, of the test bench for rocket engines of up to 500 Kilonewtons of power that will integrate the new center.

This was announced by the Minister of Business and Employment, Roger Torrent i Ramió, and the Minister of Territory, Ester Capella i Farré, at the presentation ceremony of the new center, which took place in the testing area of the Lleida airport right after the signing of the contract by the president of Aeroports de Catalunya, Daniel Albalate Del Sol, as the bidding entity, and the general manager of Pangea, Adrià Argemí Samsó, as the awarded company.

As highlighted in the tender draft, drawn up based on the guidelines and technical studies prepared by the Institut d'Estudis Espacials de Catalunya (IEEC), Europe currently has few suitable environments or spaces for testing propulsion for rocket launchers. Those that are there, are saturated and with waiting lists of more than a year to be able to use them. Therefore, having these infrastructures in Catalonia represents an opportunity to position the country in this emerging market and turn Lleida-Alguaire into a point of reference and a pole of attraction for public and private projects in the local and global aerospace ecosystem, a sector industrial with high added value.

The new rocket engine test center will be located in the current test area of Lleida- Alguaire airport, a space of earth and concrete 95 meters long by 65 meters wide surrounded by a perimeter fence with access restricted. This space, enabled with a series of modules to accommodate private requests to carry out tests, has already been used on occasion by some companies in the aerospace ecosystem such as Pangea, which tested its U-NYX propulsion engine for U-NYX satellites and ARCOS rocket engine sub-components, and the ESEIAAT-UPC Cosmic Research student association. Other private companies and the European Space Agency (ESA) have also requested information on facilities to test other systems there in 2024.

The launch of the contract will allow the commercial operations of the center to start and will lay the foundations for the expansion and consolidation of this space as a testing area with the capacity to provide services to different actors of the aerospace ecosystem and with the flexibility and costs required by the NewSpace economy.