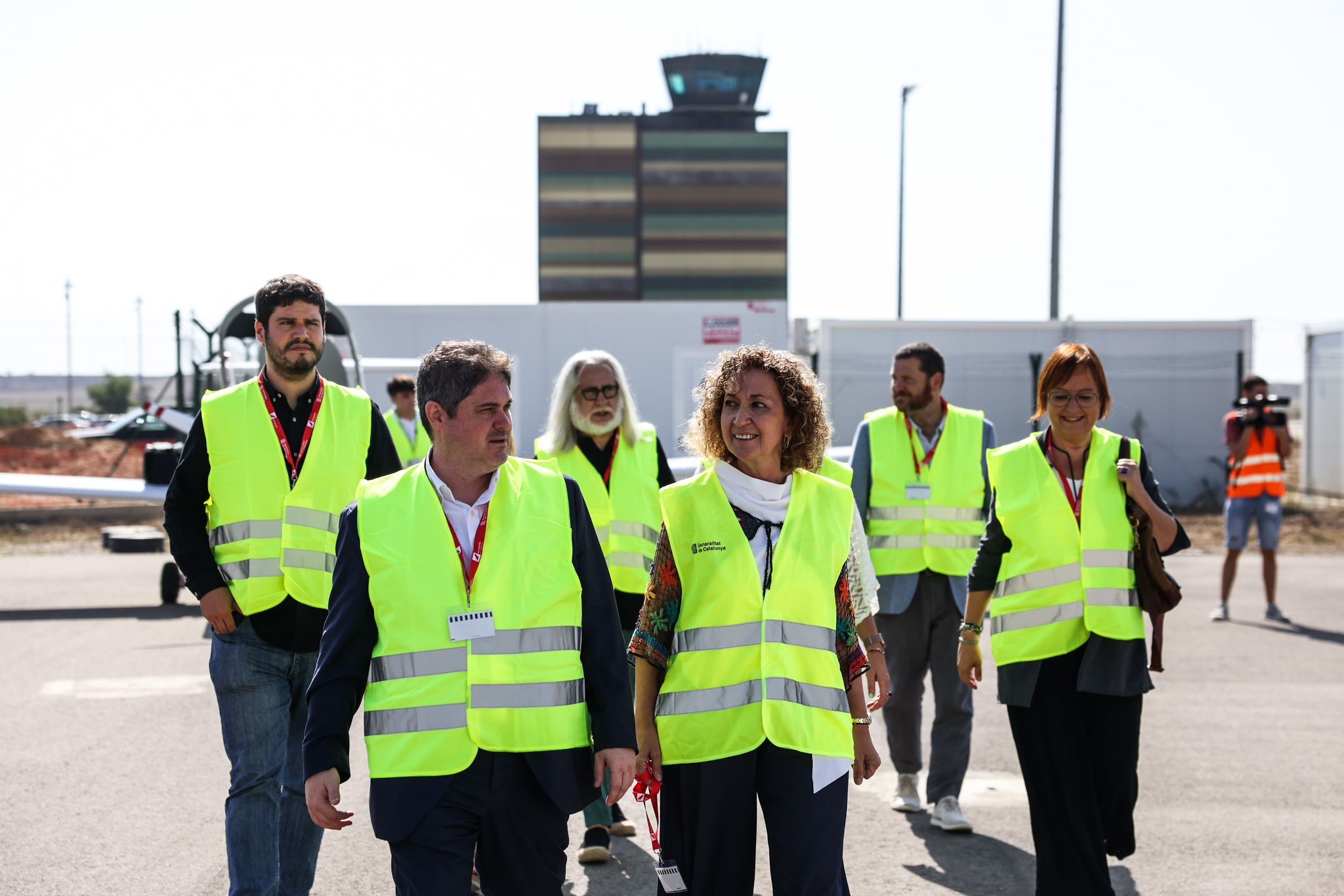 13 Sep

Lleida – Alguaire Airport begins works to become a green energy hub of reference in Europe

The Lleida-Alguaire Airport will start adaptation works in the coming weeks to be able to produce green hydrogen from the energy of the current photovoltaic park. The main works will be the installation of an electrolyser to be able to transform the energy and of a hydroline for the supply of hydrogen.

The production of hydrogen will begin next summer, with the aim of capturing the aeronautical and aerospace industry that is developing solutions based on electric engines, hydrogen and synthetic fuels (SAF).

With this project, the airport will lead in Europe the promotion of green energy in aviation, consolidating itself as a key R+D+I center for the energy transition and as a laboratory for new aeronautical and the space around sustainable fuels. The photovoltaic park, which is currently 0.3 MWh, will be expanded to 2.5 MWh at the beginning of 2025. The production of green hydrogen will then reach 50 tons per year, a figure that will allow the 'airport to become a self- sufficient energy island, in addition to continuing to supply electricity and hydrogen to companies. As an example, 50 tons of hydrogen allow you to travel 5 million kilometers by car and generate an annual saving of 12 tons of CO2.

The planned investment is 3.2 MEUR, 1.8 of which come from Next Generation European funds and the rest will be paid by Aeroports de Catalunya and the State. The partners in the application of hydrogen in ground vehicles and drones will be EVARM, a reference company in alternative fuels such as hydrogen, and Aldoratech, which works on industrial applications for drones. The project also has the collaboration of the Universitat Politècnica de Catalunya and the Universitat Rovira i Virgili.