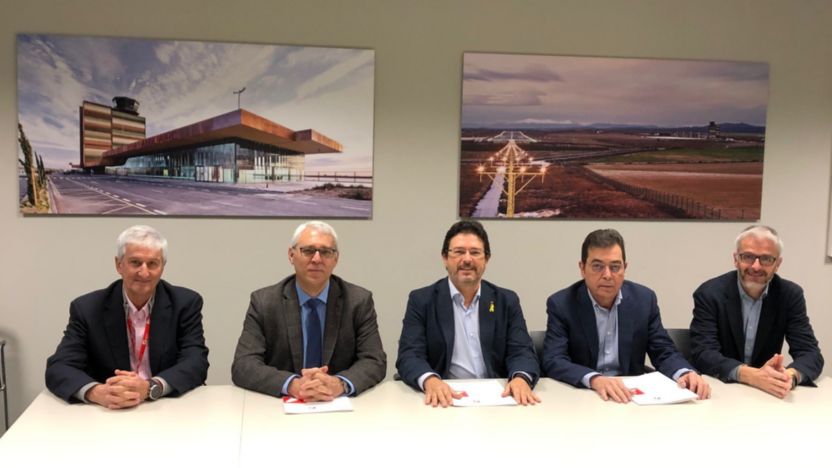 noticies
Lleida-Alguaire hosts the third pilot school and becomes the main training airport of Catalonia
Lleida-Alguaire airport will host the third pilot school, the Reial Aeroclub de Lleida and the Barcelona-Sabadell Club have signed an agreement whereby the Barcelona-Sabadell Club will use the hangar that is currently used by the Royal Aeroclub de Lleida to base two aircraft and develop training activity. The signing of the agreement was attended by the presidents of the two entities, Josep Maria Niubó and Pere-Joan Nogueroles, respectively, and the Secretary of Infrastructure and Mobility and president of Aeroports de Catalunya, Isidre Gavín.
This agreement is highly valued by the Barcelona Sabadell Aeroclub as it will allow a new expansion of aeronautical activities in the Lleida region, both for the  formation of new professional pilots as well as other complementary qualifications. The arrival of the first pilots is already planned for this month of January to carry out their practices.
This will be the third school based at Lleida-Alguaire airport, together with BAA Training and CESDA. The airport is an ideal place for training, which is why both clubs want to promote this activity. In addition hangar installations will also be used as training and briefing classrooms for pilots.
From both entities, the airport is seen as an excellent infrastructure to carry out its activities not only for members but also for their students.