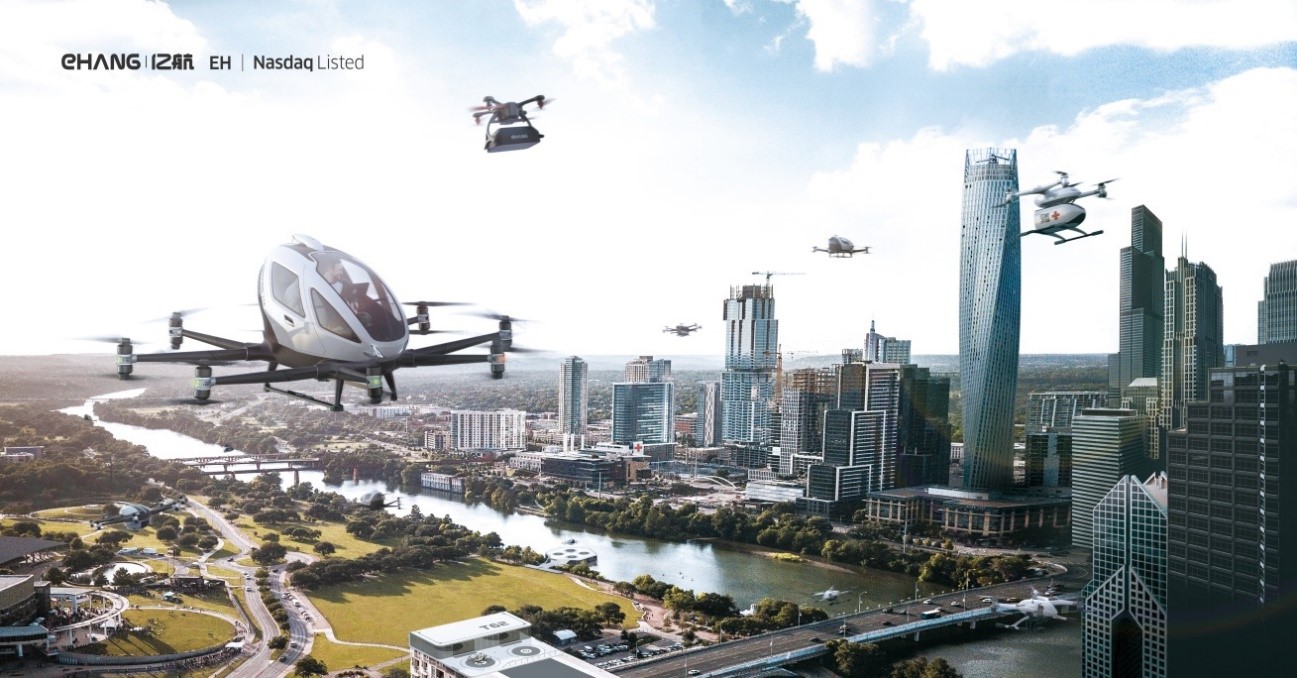 04 May

A MOU has been signed between Aeroports de Catalunya and the company EHang, for autonomous air vehicles operating with a remote control center, and the company is expected to have a showroom in Lleida airport

Aeroports de Catalunya and the Chinese company EHang have signed a strategic agreement to collaborate in urban air mobility (UAM). The Minister of Territory and Sustainability, Damià Calvet, took part in the signing ceremony and emphasized that it is a leading company "in everything related to the development of drones and aeronautical widgets dedicated to both logistics and passenger transport". A collaboration that will add value to the airport: "We are not talking about expectations but about reality, a present that has a long way to go. EHang's solutions are very ingenious. We are talking about sustainable, autonomous mobility and we are talking about safe, fast and efficient mobility. " In the coming weeks, the minister said, "we will see how the agreement specifies how the airport ecosystem of Catalonia should be put at the service of this mobility."

Calvet spoke about the current air traffic figures and the future work that will need to be done to recover them. "It is an airport that intends to continue with the commercial activity, although it is an activity today very affected by the pandemic. I want to remind you that air traffic has been very low in all facets of both passenger and commercial. In the coming years, the big debate will be how to recover air traffic, "said the Minister.

EHang, a world leader in unmanned aerial mobility solutions, wants to promote, at Lleida-Alguaire airport, autonomous air vehicles that operate with a remote UAM command center, a new, safe and sustainable system. The implementation of this international company at the airport will generate technical (R&D) jobs in Lleida in the medium and long term.

This company, which already has a presence in Europe, is the first to sign an agreement with an airport, therefore, to establish and test in an airport space. The company has a variety of autonomous air vehicle products and solutions for all industries in the world, covering the application part and the fields of urban air mobility (including passenger transport and logistics), intelligent city management And the command and control center of autonomous air vehicles.

EHang considers that Lleida-Alguaire Airport is an excellent platform to be located in a commercial airport with a high experimental focus in order to develop, innovate and test its equipment in coordination with a real environment of airport operations, as well as a showroom suitable for the European market, which will offer the novelties of development and growth of the company.

In addition, both parties agree that the challenge of providing more sustainable and flexible aviation are issues that fit into the European transport strategy. Thus, in its deployment, it could have, among other tools, new generation European funds and New Horizon.

EHang participates in several H2020 projects promoted by SESAR JU and the European Union where they will fly with their air taxis to more than 8 European cities. EHang has already demonstrated the reliability, sustainability and efficiency of its flights with more than 10,000 flight hours in more than 40 cities and 8 countries (Austria, Qatar, China, the Netherlands, USA, South Korea, Canada, etc.).