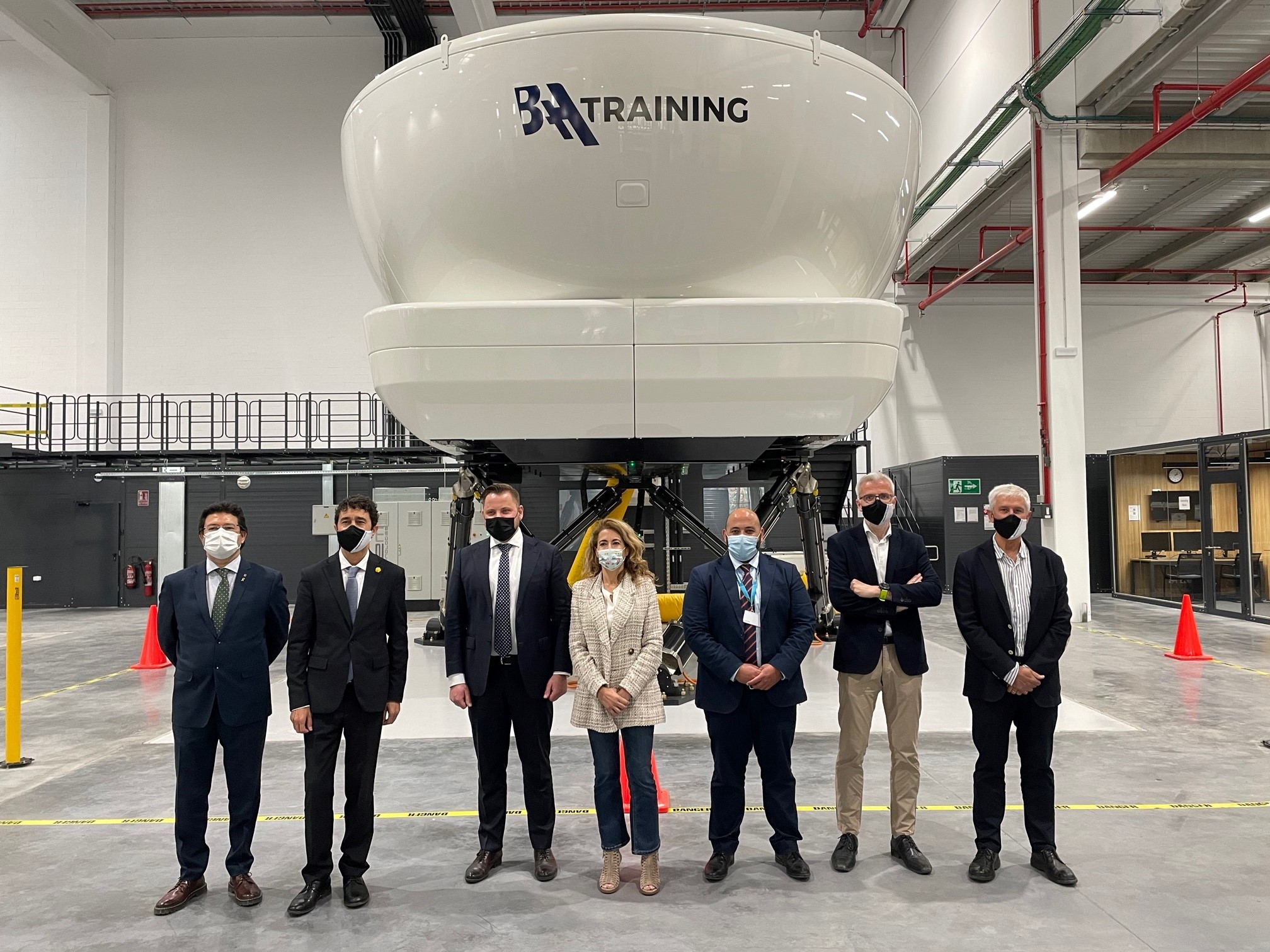 27 Apr

The Councillor of Land and Sustainability, Damià Calvet visits BAA Training's new pilot training centre in Gavà, it will be the largest simulator center in Europe.

The Minister of Territory and Sustainability, Damià Calvet, visited this afternoon the headquarters of BAA Training in Gavà, accompanied by the General Director of the center of Gavà, Aurimas Urbonas and the Mayor of Gava Raquel Sanchez. The current facilities, where BAA Training has presented its project, have an area of ​​more than 5,000 m2, and already have the first operational simulator, of the 11 that will be installed in the next three years 7 Full Flight Simulators and 4 Flight Training Devices.

With this capacity, the company will be ready to accommodate the European market with more than 79,000 training hours and approximately 16.000 pilots per per year. The investment, which will be made in 3 years and amounts to more than 68 million euros

The centre already has the first complete flight simulator of the Airbus A320 CEO. It is EASA UPRT CS-FSTD (A) issue 2 level D Approved and Certified Its location is considered strategic as it is located in Gava (next to the train station), just 9 kilometers from Josep Tarradellas Barcelona-El Prat Airport. Being next to the airport will facilitate the training of many pilots who will land at the airport to take the required courses they need to maintain their pilot's license.

BAA Training, owned by the Avia Solutions Group, continues to bet on Catalonia, after starting its activity in October 2018 at the airport of Lleida-Alguaire where it currently has its main training base for the pilot training in Europe. In Alguaire, it has capacity for 165 students a year who come from all over the world to do flight practice at Lleida airport with the more than 21 planes located there. This school averages 100 training flights a day. In addition, in 2021 Avia Solutions has created an aircraft maintenance company also based at Lleida-Alguaire Airport.