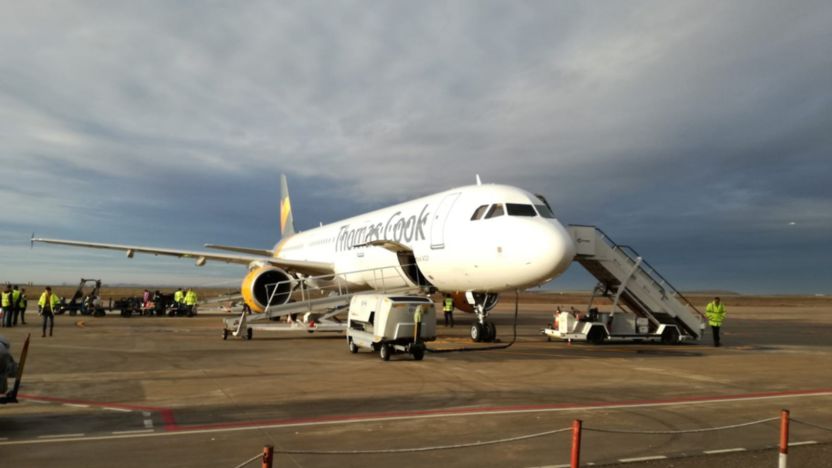 noticies
The Lleida-Alguaire airport has begun winter season with a first plane form London
The Lleida-Alguaire airport has received on Sunday December 16th the plane that starts the winter season. It's a Neilson flight from London Gatwick that has arrived at 9.20am with 113 passengers and will leave empty. With this first plane the connections with the United Kingdom begin. In February the Sweden connections will add to this winter season at the airport. The winter program provides 192 operations which will include the 72 operations of regular flights that the Lleida facility receives throughout the year.
The thickness of the winter season, however, will begin next Sunday, the 23rd, when Neilson's five planes will arrive from London Gatwick, London Stansted, Manchester, Bristol and Birmingham. Those of Bristol and Birmingham will end on March 24th and the rest will be on April 14th.
The airplanes that the Neilson Company brings have: from Manchester and London Gatwick 220 seats, from London Stansted 180 seats and from Birmingham and Bristol 78 seats.
Starting in February, specifically on Sunday 3, the company Quality Travel will start with the arrival of an airplane from Sweden with passengers coming from different cities: Linköping, Kalmar, Goteborg, Växjö, Stockholm, Malmö and Jönköping, etc. The airplanes of Quality Travel are 737-800, of 180 seats.
This year the winter season will last for 18 weekends as flights to Manchester, London Gatwick and London Stansted will take place until April 14.