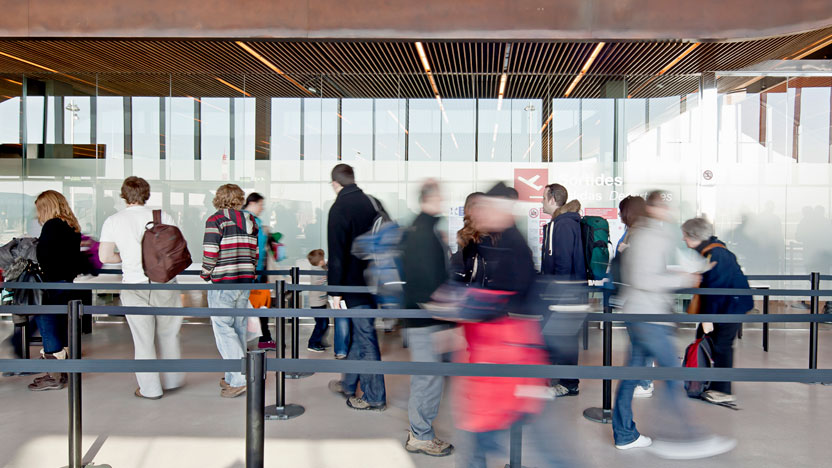 noticies
The Lleida-Alguaire airport has more than 33 thousand passangers up to September
The Lleida facility has had more than 33 thousand passengers up to the end of September, a figure that surpasses not only the 26,000 of the same period last year but also exceeds the 30,000 users in the whole of 2017. The Strategic Table is formed by the Generalitat, the Diputació de Lleida, the Consell Comarcal del Segrià, the councils of Lleida, Alguaire, Torrefarrera and the Chamber of Commerce of Lleida.
The increase of passengers is because during this past winter, in addition to the Neilson flights there has also been the flights of of the Swedish tour operator Quality Travel and also those of the Imserso. The figures also suggest an increase of passengers at the end of the year. Regarding exclusively the summer season (from July 20 to September 2), the number of passengers was 2,314 a similar figure to that of the previous season (3,274). As every year, the three flights of the Air Nostrum Company are counted: in Palma de Mallorca, Eivissa and Maó.
The airport is already preparing for the winter season, with the same tour operators as last year. Neilson will bring British passengers from Manchester, Gatwick London and Stansted London. One of the airline companies that works for Neilson, Jet2, will offer flights from Lleida to Stansted every Sunday.
Quality Travel will keep flights with passengers from different Swedish cities and this year, as a novelty, incorporates ski destinations from Vielha. Finally, the Imserso, after the success of the beginning of the year, will make flights this October and November to Maó.
The meeting also explained the incorporation of new companies that will be working at the airport during this season. The most important is BAA, the leading pilot training school in Europe belonging to the Avia Solutions group, which plans to use the Lleida airport as its training base in Europe. Other companies that also use the airport are Cosmic Research, who conducts rocket launch tests in collaboration with the UPC, and Flightline, with a signed agreement to base the transport company of urgent load at the airport. Vueling and Air Nostrum continue to use the airport runway to train pilots for take-offs and landings.
It has also been valued positively that the infrastructure serves as the basis for activities for the territory: the Festa al Cel, the 10 kim race at the airport or the Lleidaairchallenge aeronautical fair.